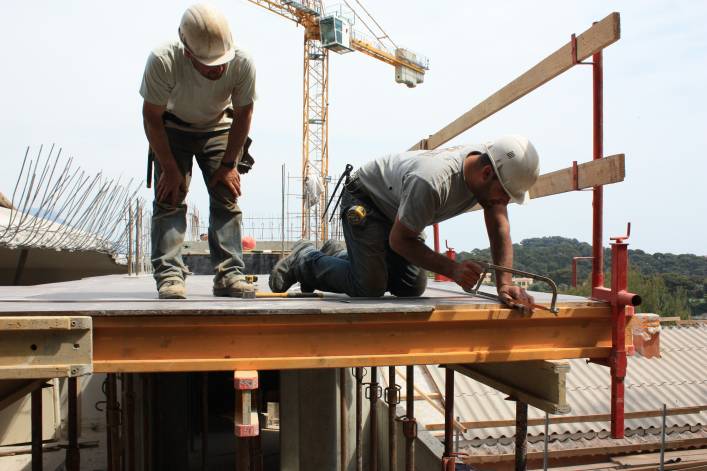 PROBAT is a general construction contractor operating in Monaco and on the Côte d'Azur. Demolition, construction, renovation, restoration, extension, repairs... whatever the required task, PROBAT has the capabilities required to handle every aspect of your project. We are experts when it comes to project management, coordination of works, interfaces, synthesis, all-trades technical studies and plans, logistics, budget control, and meeting deadlines. We also provide a cast-iron warranty in the event of non-performance by sub-contractors.
>During the warranty period, PROBAT is fully and solely liable to our client. We are the sole point of contact between you and all of the other works packages, guaranteeing you maximum peace of mind and security. PROBAT manages all trades, but particularly the three that form our core business: reinforced concrete, general masonry, and hard surfacing. We believe these three areas of expertise are what makes a true all-trades general contractor. However, PROBAT also has its own supplementary or 'second fix' departments: electrics, plumbing, carpentry, plastering, and painting.
In response to rising demand for every more complex projects involving all trades, where necessary PROBAT relies on a number of partners with whom we work regularly. They are carefully chosen for their reliability, professionalism, and quality in their respective trades. We have no hesitation in recommending their services, with complete confidence.
PROBAT's teams advise and support our clients at every phase of their projects, from the initial decisions through to realisation. A specialist in first fix works with proven second fix capabilities, PROBAT makes client satisfaction its number one priority.